TanaMan'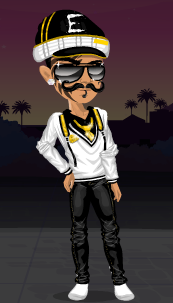 Level: 59
Profile Views: 140,415 (As of July 7, 2013) 
Relationships:
Girlfriend: No one
Sister: Pumpchkin
Besties:
BlackEmo808 (Level 7)
wusupdud back up (Level 9)
Fan Group: Unestablished
TanaMan' was the seventh most famous moviestar on the US version of MovieStarPlanet. He joined the website in April of 2012 and battled to land his name on the top five, and is said to be the brother of Pumpchkin. Unfortunately, he was banned in 2014.
Usual Appearance and Style
Tanaman' had tan skin and lips that matched his skin color. His hair varied along with his outfits.
Banned
Tanaman' was banned sometime during 2014. He was level 59, Non VIP and a judge. Why he was banned is and may remain, unknown. He is currently playing on another account, though he did not release the user. All he released was that it was a high-leveled one.
Rumors
Trivia